Inaugural Conference – Development Studies: Research, Debates & Trajectories
February 6, 2020

-

February 7, 2020
5 February – Post-graduate & Early Career Researcher Day
6-7 February – Main Conference
The Development Studies Association of Australia (DSAA) was officially registered in March 2019, to represent Development Studies researchers, scholars and practitioners engaged in research, teaching and training across Australia. This inaugural conference seeks to re-examine debates in light of the contested nature of Development Studies, explore trajectories in the field in light of the formation of the association, and consider new research from around Australia and beyond. Read more.
For more information email: conference@developmentstudies.asn.au
Program
Development Studies: Research, Debates & Trajectories conference features panels, practice workshops and roundtables on a range of Development Studies topics.
To download the program, please click here.
To read and download presentations' abstracts click here.
Keynote Speakers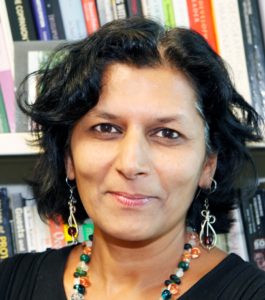 Uma Kothari is Professor of Migration and Postcolonial Studies in the Global Development Institute, University of Manchester. She is the co-founder of the Manchester Migration Lab and is currently Vice-Chancellor's Fellow at the University of Melbourne. Her current work includes research on humanitarianism, development and solidarity, mobilities and borders and, cultural geographies of seafarers. She has published numerous articles and her books include Participation: the new tyranny?,  Development Theory and Practice: critical perspectives, and A Radical History of Development Studies. She is the principal investigator on an ESRC funded project on Environmental Change and Everyday Lives and on an Australian Research Council Discovery Project on Everyday Lives in Small Island States. She is the Vice President of the European Association of Development Institutes and is on the advisory board of In Place of War, a support system for community artistic, creative and cultural organisations in places of conflict.  She is a Fellow of the UK Academy of Social Sciences and was conferred the Royal Geographical Society's Busk Medal for her contributions to research on global development.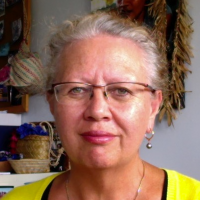 Yvonne Te Ruki-Rangi-O-Tangaroa Underhill-Sem is an Associate Professor of Gender and Development at The University of Auckland, feminist geographer of Cook Island/New Zealand heritage. She was the Director of Development Studies at The University of Auckland (2008-2014), and Director, New Zealand Institute for Pacific Research (2017-2018). She is currently co-chair of the Pacific Women Shaping Pacific Development Advisory Research Group and a member of the International Geography Union's Gender and Geography Commission. She is involved in the governance of Oxfam in the Pacific, a former board member of Oxfam NZ, and was co-chair of Oxfam NZ 2015-2018. One of her key current research projects is working towards a feminist post-colonial development of the Pacific.
Mobility and Transport
Deakin Downtown is located on Level 12, Tower 2, 727 Collins Street Melbourne, Victoria 3008. The building is 5 minutes walking from Southern Cross station. Access to the venue is via an escalator then lifts.
Enter Collins Square via the Collins Street entrance underneath the yellow geometric sculpture through the revolving doors or the mobility access door to the right
Make your way across the lobby floor towards the concierge desk
Concierge or volunteers will escort you directly to the elevators with access to Level 12.
Trains & Trams
To plan you journey with public transport, please visit Public Transport Victoria website.
Please note that to use trams, trains and buses around Melbourne you'll need to buy a Myki card. More information about Myki cards and how to use them, please click here.
Car
Parking nearby is expensive unless you arrive before 10am and leave after 4pm, so it might be best to catch a taxi, tram or train. For more details on secure parking, please visit Secure Parking.
For more information on mobility and transport, please look up Deakin Downtown on Deakin University website. click here
Dinner
Conference Dinner is on Thursday 6 February at 6:30pm at the Community Hub at the Dock, Multipurpose room, 912 Collins Street, Docklands, VIC 3008. Location here.
To reach the Community Hub from Deakin Downtown, you can either walk (approx 10 minutes) or take a tram on Collins street to Docklands (route no. 48 and no.11). Get off at the last stop and continue walking on Collins street towards the waterfront. The Community Hub is next to the Library and Buluk Park.
Accommodation
We have listed few recommendation for accommodation options near Deakin Downtown were you can book a room at a discounted rate. For more information please click here.
Share This Story, Choose Your Platform!